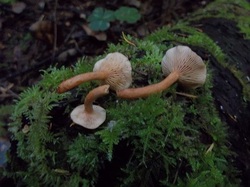 The Mendocino Tea Company now has a small batch of Candy Cap Chai Tea available by request. (By phone at (707) 937-2700 or by the contact form on their website:
mendocinotea.com
). They plan to get it onto their website eventually, but it's not there yet. However, it is currently available for special orders. I made it and it
's good. It has caffeine; it's not herbal.