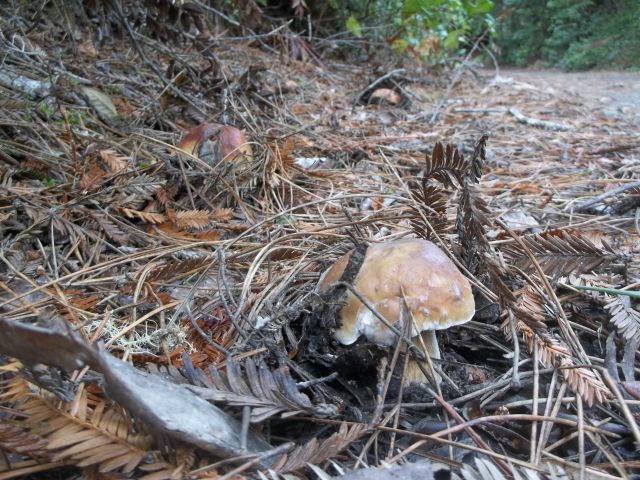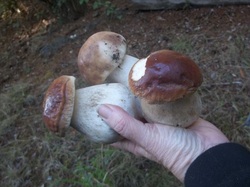 Serves 2

2 cups sliced and quartered zucchini, from a large but tender squash
1 tablespoon butter
1 tablespoon coconut oil
1 nice boletus button; about 2 cups worth
4 green onions
1 or 2 cloves garlic, minced
2 cups chopped spinach
½ cup raw, shelled shrimp
1 tablespoon soy sauce
¼ teaspoon fish sauce
½ teaspoon toasted sesame oil




Saute the zucchini in a skillet in the butter and coconut oil. Cut the stalk from the mushroom. Slice and chop the cap; slice the stem crosswise into medallions. After the squash has softened, add the mushroom and continue to saute until the squash and mushroom are nearly done. Slice the green onions crosswise, and add them, along with the garlic, shrimp and spinach. Saute a few minutes until the shrimp has lost its translucency and is pinkish. Add the soy and fish sauces, and sesame oil. May be served with a wedge of lime, if desired.